February 28, 2013 by
Can we go to the Bamboo Bistro now?  Huh? Can we?

From the always adorable Zooborns.
February 27, 2013 by
(and frankly, who doesn't?) you're going to love this video!
Fave Frame:


As seen on YouTube from The Fabulous Pug Models.
February 26, 2013 by
Cory C. sent us photos with this note: These are pictures I took of my wife's pet hedgehog, Pertwee. He is named for Jon Pertwee who played the third Doctor on Doctor Who in the 1970's.

"Weverse teh polawity of teh neutwon flow."

See the resemblance?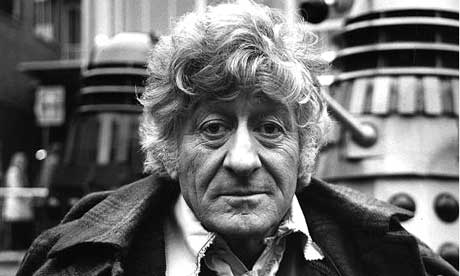 File photo via the Guardian
February 8, 2013 by
These two were made for each otter!

Via an otter Redditter Altbaby
February 2, 2013 by
All the birds you see in this post were squawkin', "Breaker 1-9 is there anybody out there, c'mon?" And Whitford Wild Bird Care Centre answered, "Hearing ya loud and clear, good birdie!"
Let's hand it over to Susan R. now,
"Hi there, Summer has arrived in New Zealand which means it's very busy at the Whitford Wild Bird Care Centre near Auckland! Loads of young birds there. Here are a few photos of some of the cutest – most of these are from the last few months, a few are from a couple of springs ago. I volunteer there and have helped look after most of these little guys and can confirm that they are all extremely cute, even the kind of ugly ones!" :
"Blackbirds! Although the centre focuses on wild New Zealand birds, in this case a nest full of blackbirds were cared for. Note their 'sideburns'!"

This is an adult pukeko who decided to stay near the centre after he was released. He lives by a stream nearby and each year, has a batch of babies, and sometimes drops by to say hello (Mandy the centre manager is in this photo)."

"Morepork, New Zealand's only surviving native owl (sadly quite a few native birds didn't survive the arrival of European settlers but the centre is helping the ones who are left). The Maori name is Ruru, but European settlers called them 'Morepork' as their call sounds like this. (www.doc.govt.nz/conservation/native-animals/birds/land-bi…)"

"Yes, this is an owl in a margarine container:"

Who let the owls out, who who:

"Dotterels are an endangered species and this little guy just about didn't make it. The adults nest on the sand at the beach and during a very high spring 'king tide' a few weeks ago, a conservation ranger discovered one nest had been washed away. She found three eggs floating in the waves and rushed them to the centre. Two hatched: this is the first one, which weighed 18 grams (0.63 oz); and its sibling was just 16 grams (0.56 oz). Both are doing well."

"Green finch – One of the latest arrivals and Mandy the centre manager says it's the smallest patient they've ever had! Note the bread tag (approx 1.5cm wide) for scale. Less than 100 green finches were introduced to NZ in the 1860s from Europe, but they've now settled in and are very common."

"Grey warblers (Riroriro in Maori) are native to NZ and sing beautifully. They are often very difficult to see but you hear them! This website has their song: www.nzbirds.com/birds/riroriro.html This is a young one but even as adults they are very small."

"Here is the grey warbler with a young goldfinch:"

"Paradise Shelduck  are native to New Zealand. These ducklings were orphaned. They, along with other types of duckling, have a bath/swim once a day, usually in a bucket."

"Harrier Hawk chicks or Kahu in Maori."

"These hawks catch a wide range of prey including, er, birds, but we like to think that when they've been cared for at the centre they will be a little kinder to their feathered friends :-)"

"Baby Pukekoes (a Maori name, pronounced 'poo-KE-ko')."
"Plover: This youngster was rescued after falling twice down drains while strolling behind its parents. Now it's strolling in much more pleasant surroundings, a comfy incubator (the photos are to help prevent imprinting)"

Fantastic cute-porting! Thank you, Susan R!
February 1, 2013 by
Pingoo 1. Sooooo, what are we doin'?
Pingoo 2. Aww, you just had to ask.
Pingoo 3. I know!

Trying to start The Wave! C'mon help me out!

Um, you go first.

The Wave? Can we surf it?

We penguins do not do The Wave.

Gee, I've never started The Wave before.

I'm too shy.

Wheeeee! This Wave is coming right at you! You're next!

Via PBH2
January 29, 2013 by
Hey! Do we have spots on our bellies?

I don't know, but I know how to find out. To the couch!

I got spots here!

Me, too. Spots and swats!

"I think you might appreciate the little bellies and brand 
new, almost-never-used paw pads and claws of Nanook and Loki, my
 adorable kittens…They live in Paris, France (and my name is Camille). And thank you for all the cuteness!"
January 28, 2013 by
…… OH FINE!

Aubrey D. says Charlie Chubbles loves his bun bun. Follow him on Instagram #charliechubbles!
January 11, 2013 by
Please, do not mistake my eye-rolling for disapproval; my orbital lobes are irritated due to a stray hare.

Betty is very…um…tolerant, Brogan S.
January 11, 2013 by
Absolutely love the dye job. With your eye-liner and my spats, we could go places, I tells ya!

Lincoln P. and Megan say, "Here is a picture of our confused Dutch rabbit, Buster, investigating a gigantic stuffed panda."