March 17, 2013 by
Kiss me, I'm Irish! My great-great-great-great-great granddoggy was Irish!

Lucky pups by North Photo Co., sent in by Matt C.
March 16, 2013 by
Two tinee tabbees tenaciouslee taunting.

Two tinee tabbees tease time teetering on tough talk.

Two tinee tabbees tangled turmoil!

Tinee tawnee teammate's tender touch touts truce, tie-tie time.

Tinee tabbee tempest in a teapot tattle tail!

This terrible twofer taken by the famous Fine Four-Legged Photographer!
March 15, 2013 by
What a difference 60-ish years can make! Behold, Rusty, a classic Corgi pup, circa 1940-ish. And then compare to Max Stubbular, circa 2012-ish! Gasp, ooh, awww!

Lindsay G. Cumming Collection, State Library of Victoria. Max Stubbular by Johanna Siegmann.
March 10, 2013 by
Everybody knows you're supposed to change your clocks on BUNDAY!

Brogan S. and Betty: Return of the Clock Ears!
March 6, 2013 by
It's OK. Everyone ODs on the Cute once in awhile.

Bucket o' duckettes from Chris P.
March 3, 2013 by
People, I don't know whether this is CUTE, or TASTY! Mebbe BOTH!
[The folks at Kawaii Kakkoii Sugoi sent this in and added, "Totoro is a famous Anime character in Japan. What we did in the video is simply shape the food to look like the character himself. We used noodle (Soba) in one video and rice ball (Onigiri) in the other." -Ed]
February 28, 2013 by
Can we go to the Bamboo Bistro now?  Huh? Can we?

From the always adorable Zooborns.
February 27, 2013 by
(and frankly, who doesn't?) you're going to love this video!
Fave Frame:


As seen on YouTube from The Fabulous Pug Models.
February 26, 2013 by
Cory C. sent us photos with this note: These are pictures I took of my wife's pet hedgehog, Pertwee. He is named for Jon Pertwee who played the third Doctor on Doctor Who in the 1970's.

"Weverse teh polawity of teh neutwon flow."

See the resemblance?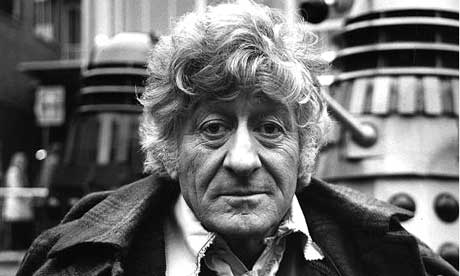 File photo via the Guardian
February 8, 2013 by
These two were made for each otter!

Via an otter Redditter Altbaby